2022 is shaping up to be a very volatile year for interest rates.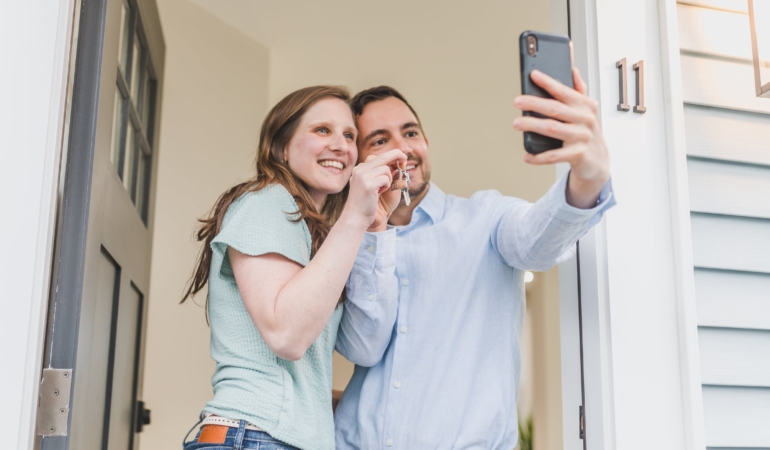 Since January 3rd, interest rates have seen a big jump.  They went from a 3% average at the end of 2021 to currently a 3.5% average.  A .50% increase, which we were expecting in 2022, because of two reasons:
Inflation is hot, and this is bad for interest rates
The Federal Reserve will stop the bond purchases that they started in March of 2020, which artificially kept rates low.
We saw a faster increase than expected because the FED announced they are going to be more aggressive about cooling inflation, and plan on increasing the FED rate early (possibly as early as March) and doubling their reduction of bond purchases.  Just the announcements of the aggressive measures raised rates in anticipation of the changes in the next few months.
We've seen this play out before with two other FED chairs in 1980 and then the late 1990's.  Inflation was hot, so they increased the cost of money by increasing the FED Fund Rate.  Experts are projecting three hikes in 2022.  In the past, this worked well to cool inflation.  Ultimately, with inflation dropping, rates dropped back down as well.  Given how similar situations played out before, industry experts have the following Forecast.
We anticipate mortgage rates to rise along with inflation during first part of the year towards 3.75% – 3.99%
With Fed action, softer stock market, and slowing economic conditions, interest rates should head lower in second part of year towards 3%
Forecast – Rates rise towards 3.75% first half of year, decline towards 3% second half as Fed hikes rates
It's a great time to buy as prices are projected to continue to increase.  But if your rate is higher than you hoped, rest assured that you may get a chance to lower your rate towards the end of the year as rates should improve.
by:
Ryan Gilliam
Waterstone Mortgage
3489 E. Baseline Rd
Gilbert, AZ 85234
Phone:  480-635-3035
E-mail:  [email protected]