Best Coffee Shops in Arizona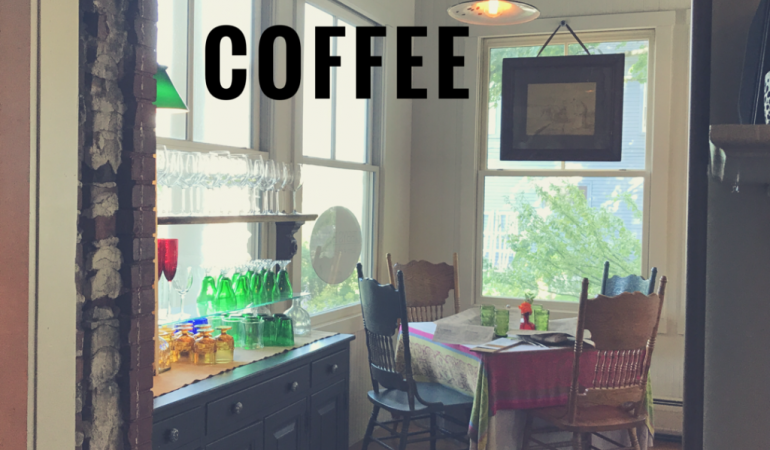 If you're a MOM you're most likely also coffee obsessed! Our MOMs are too.  Sure, Starbucks is great (drive-through, hello!) but where can a MOM get away in Arizona to enjoy great coffee, and maybe even a… kid's play area?  Here are our absolute MOM and pop fave coffee shops around Arizona.
Best Coffee Shops in Arizona
Chandler
Peixoto: This shop operates on a supply of Brazilian beans direct from a family-run South American coffee farm.  We love supporting that!
Sozo: Sozo is a huge coffee shop in Chandler that has a stage with open mic nights and live music!  It's also kid-friendly with a separate toy room for the littles.
Gilbert
Bergies: Aside from the cool downtown Gilbert location, we adore the little rustic cottage and the cute outdoor patio.
Sweetz Cold Brew: Cold brews and vegan-friendly foods here! We also love the layout and high-top bar with plugs for your laptop/phone.
The Coffee Shop: Located in Agritopia in an old, rustic barn… need we say more?
Glendale
Cabin Coffee Cafe: We love the vibe here!! Friendly staff, cozy vibes, great coffee + a kids table.
Rayner's Chocolate and Coffee Shop: It's chocolate AND coffee 🙂
Mesa
Jarrod's Coffee & Tea Gallery: Coffee plus art equals a one of a kind experience in historic downtown Mesa.  
Volstead Public House: Vegan and adult beverage options at this old historic coffee shop located along the light rail.  We LOVE the exposed brick wall and the old wood floors.
Phoenix
The Velo (Roosevelt Row): It's cyclist-friendly coffee shop! They even boost Sunday social rides and live music on First Fridays. Swoon! 
Where U Bean Coffee (Ahwatukee): Awesome decor and they make an amazing banana pudding!
The Teapot: One of the most family-friendly coffee shops that we've ever come across. Inside, there's a children's corner with toys and outside, large play structure, bikes, toys, umbrellas for shade. Teapot also has picnic tables and a big community table, making it even more MOM-friendly. We love it!
Scottsdale
Maverick Coffee: Located just south of Shea, Maverick coffee has everything you need to get away and maybe even get some work done: big couches, incredible coffee, yummy pastries, and an ambiance that cannot be beat.
Sip Coffee and Beer House: Get your espresso or coffee infused with a little liquor. Sometimes, when you're a MOM, there are days for this. 🙂
Tempe
Cartel Coffee Lab: Dedicated to quality and integrity of coffee, this stuff is so good. The beans for every cup of coffee are ground and drip brewed as you order. It's worth it, but maybe not so kid-friendly.
Gold Bar Espresso:  Great coffee and great pastries.  Sometimes there's even live jazz!
Got a MOM and pop coffee shop that you love that wasn't mentioned?  We'd love to know about it.  Please leave your recommendation in the comments!