Bring Dreams to Life: How to Introduce Your Children to the Arts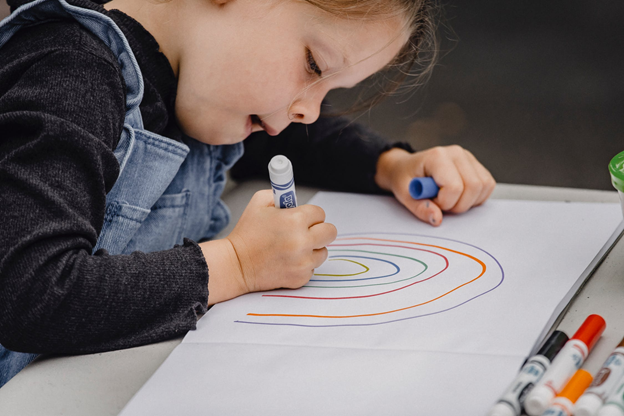 Participating in the arts can be magical. When you care for a child with special needs, you can introduce them to that magic. If you want to help your child explore a more artistic side of himself or herself, MOMnation explains a few ways you can go about it.
Respect the Impact the Arts Can Have
Most parents know how much children love drawing, painting, and coloring. For many children, Child Crisis Arizona notes that art has a positive impact. When crafting, children need to use scissors, glue, pencils, markers, and other tools. Using these tools to create projects helps improve fine motor skills.
Another significant benefit of the arts for children is in how it can boost self-confidence. Children express autonomy through art; they make decisions and build confidence in their abilities. According to experts, you may need to begin crafts for children with special needs by explaining and demonstrating how to use the materials.
Children with hearing impairments may learn through observation, whereas children with visual impairments may need more description. Children with physical disabilities may find new, innovative ways to use materials. Express support for however your children use the materials.
Share Your Passion for the Arts
Children's interests develop through experiences. While you cannot push interests on children, you can help them experience new things that may kindle a spark of inspiration. If your child loves painting, you will not know unless you put a paintbrush in his or her hand.
When you love the arts, your children will see your passion. Be an inspiration for them to follow and to explore their interests. Lil Creative Kids suggests exploring different art styles with your children. You may find they love graffiti art or abstract art. In addition, try various forms of art, such as music, theater, dancing, or writing. Bring your children to the museums and let them explore their creativity.
You may develop new passions in the process. While teaching sharing the arts with your children, you may find that you love teaching. You can take your talents outside of the home to teach other children with special needs to express themselves using the arts. While you can become a traditional art teacher, you can also start your own business with classes designed for children with special needs. In addition, part or all of your services can be conducted online via streaming video.
If you go this route, you may register your teaching business as a limited liability company. LLCs have various benefits, including tax advantages, limited liability, flexibility, and less paperwork. Before you set up your LLC, keep in mind states have different regulations. For help with starting an online business in Arizona, hire ZenBusiness, a formation service. Formation services can also help you avoid lawyer fees.
Create Your Child's Ideal Art Space
To encourage your child, consider designating a space in your home for arts and crafts. You may want to dedicate an unused room or finish the basement for crafting. When transforming a room into an arts and crafts space, invest in custom furniture for the area. Tables, chairs, cubbies, and other storage options can keep it organized and fun. Integrate a lot of colors and visual interest. Your children should love being in the space. Also, think long-term by going for improvements that will potentially increase your home's value down the line.
Even when children are not in a crafting space, you can still expose them to ways to explore the arts. Many children benefit from a variety of learning apps. Some apps can help a child explore art, music, and creative thinking.
For children with special needs, art can be fun and captivating. Introducing your children to art can help spark inspiration in them and yourself.
MOMnation is the premier destination for Moms. This nationwide MOMs group is for play dates, get togethers, personal growth, business growth, wants and needs, questions, and a forum for moms to share information. Find a group in your state today!