Dallas / Fort Worth Pogo Pass- Discount Code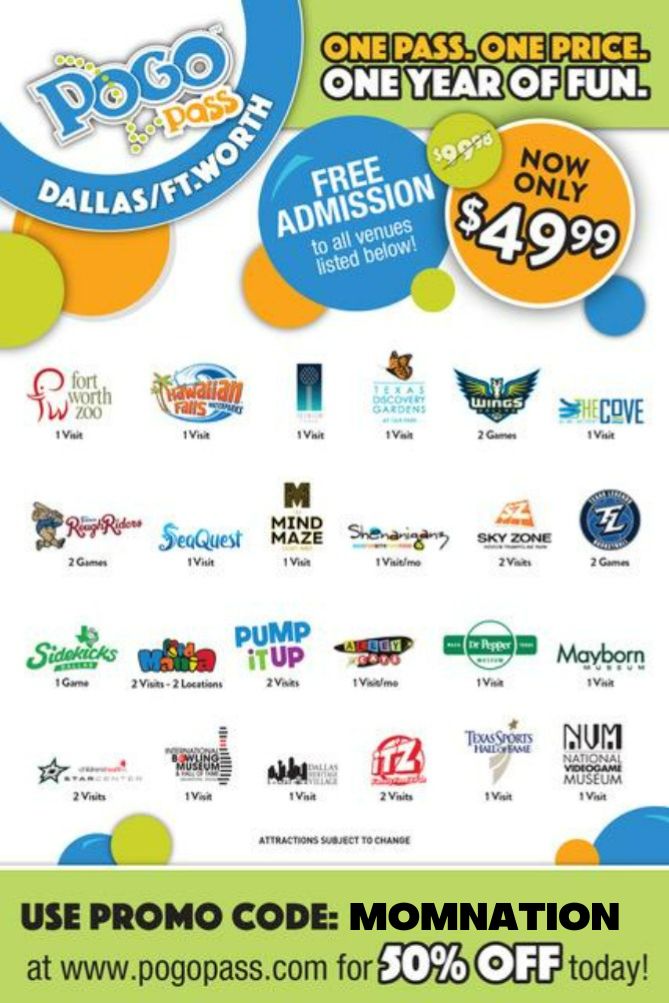 Disclaimer:
When used these affiliate links/promo codes allow for MOMnation® to gain a small commission, without any extra cost to you. Using them is an effective way to help us continue to bring all that we do to our community and members.
-Thank you for your support!
Please read our Terms-Terms of Use-And-Conditions page for more information on third-party websites.