Everything We Know About the Snow in Flagstaff, AZ ❄️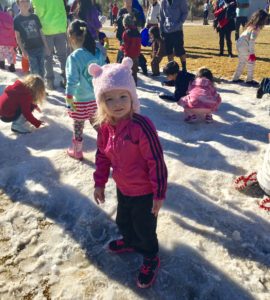 The beauty of living in the Phoenix area is that you can visit the snow, and even go skiing, but you don't have to live with the cold!  Here are our suggestions for your trip to Flagstaff this season:
Where to go for snow?  Two very cool places to visit in Flagstaff are, of course, Arizona Snowbowl if you are into skiing or snowboarding, and Wing Mountain Snow Play Area.  Other favorites are Thorpe Park, Buffalo Park, Foxglen Park, Mormon Lake Lodge, Happy Jack Lodge, Flagstaff Snow Park, and Fort Tuthill County Park.
For road conditions, dial 511 anywhere in AZ.  Call the snowplay hotline for up-to-date weather / travel info 1-844-256-SNOW.
Where to eat?  We love these family friendly restaurants Wildflower Bread Company, Granny's Closet  and The Crown Railroad Cafe.  Some breweries we love are Flagstaff Brewing Company, Hops on Birch (pet friendly), and Wanderlust Brewing Company.  Higher Grounds Coffee House is amazing for a hot cup of joe.  Ni Marco's Pizza not only has great pizza, it's also pet friendly!
Where to get winter gear?  Winter sports gear (and some winter clothing) is available for rent in the Valley at places like Ski Pro or Action Rideshop.
Where to get winter clothes?   Borrow from friends of same age kiddos or pitch in and split the cost of clothing you can share!  For inexpensive options to purchase we like Kid to Kid, Goodwill, and Big 5.   For a rental option, we like Renting Seasons.
Photo Credit: Jenn Duncan