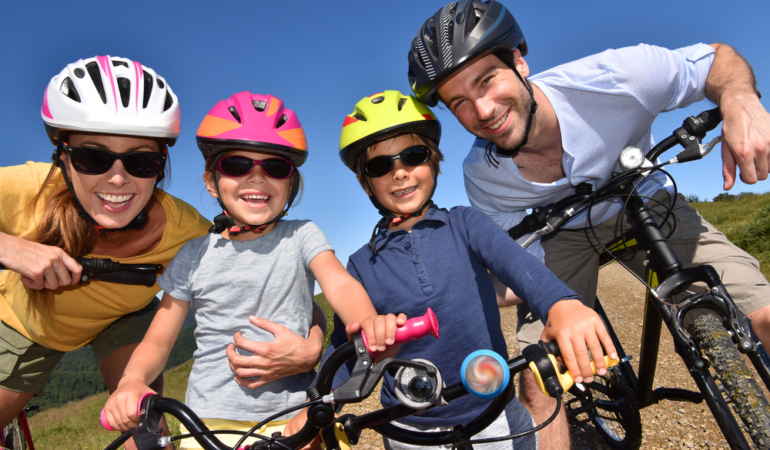 Remember the freedom you felt as a child riding your bicycle, what an experience every child should feel. As a parent, encouraging a child to be outside and riding a bike helps promote healthy exercise habits early on as well as increases development and mental health. It is also a great way to teach them about the environment and making it a better place to live by using bicycles instead of driving cars all the time.
One important thing to keep in mind is making sure to keep kids safe while doing so. Here are some simple rules to follow:
Everyone should wear a properly fitted helmet
Ride on the sidewalk or bike lane
Ride right, always ride in the same direction as traffic
Use hand signals
Wear bright clothing
Use bike lights
So, dust of those bicycles, buckle your helmets and spend time riding as a family.  We cannot think of a better activity to encourage bonding and togetherness while getting fresh air.
Check out the many pathways and parks that Mesa has to offer mesaaz.gov/bikeped and mesaparks.com 
by:  Ashley Austin