Family Friendly Camping in Northern AZ
The idea of camping is vastly different to each of us.  If you have spent time camping as a child, it can have a Christmas/holiday type excitement.  Then, as you start to drift back down from reminiscing, logic and reality spark.  How many diapers do we need?  Did we pack toys?  When should we leave so that nap is not interrupted?  Do we have enough room?  Will we be warm or too cold?  The list goes on…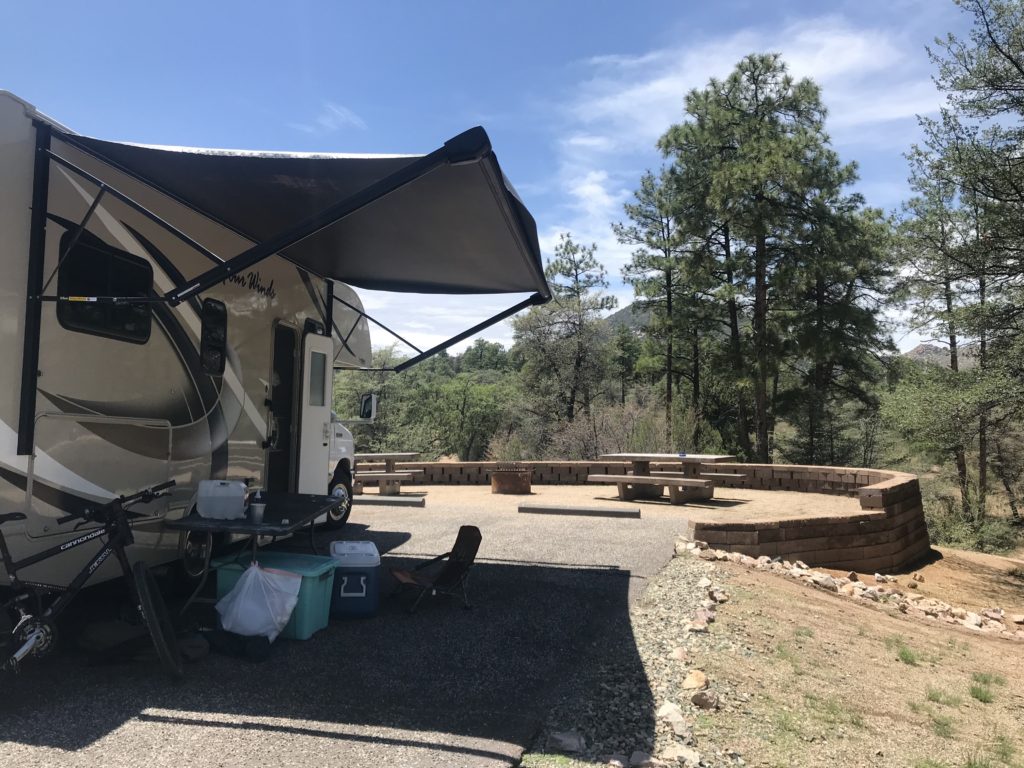 When camping with kids it's always easier and more fun to go with other friends who have kids because it takes a village..lol  This will allow the kids to have a blast while entertaining each other, creating memories and exploring nature.  It will also give you the time needed to unplug from the trenches of parenthood and drink a beer with your fellow soldiers.
This was our first camping trip as a family and we decided to rent an RV.   We used RV rental outlet in Mesa AZ.  They were awesome and very easy to deal with.  Most of our friends have pop-up campers.  We realized, after renting an RV, that it's nice to be able to disconnect from the pop-up and have a vehicle to go into town and or explore some trails.  We later purchased a pop-up because of this and a few other reasons.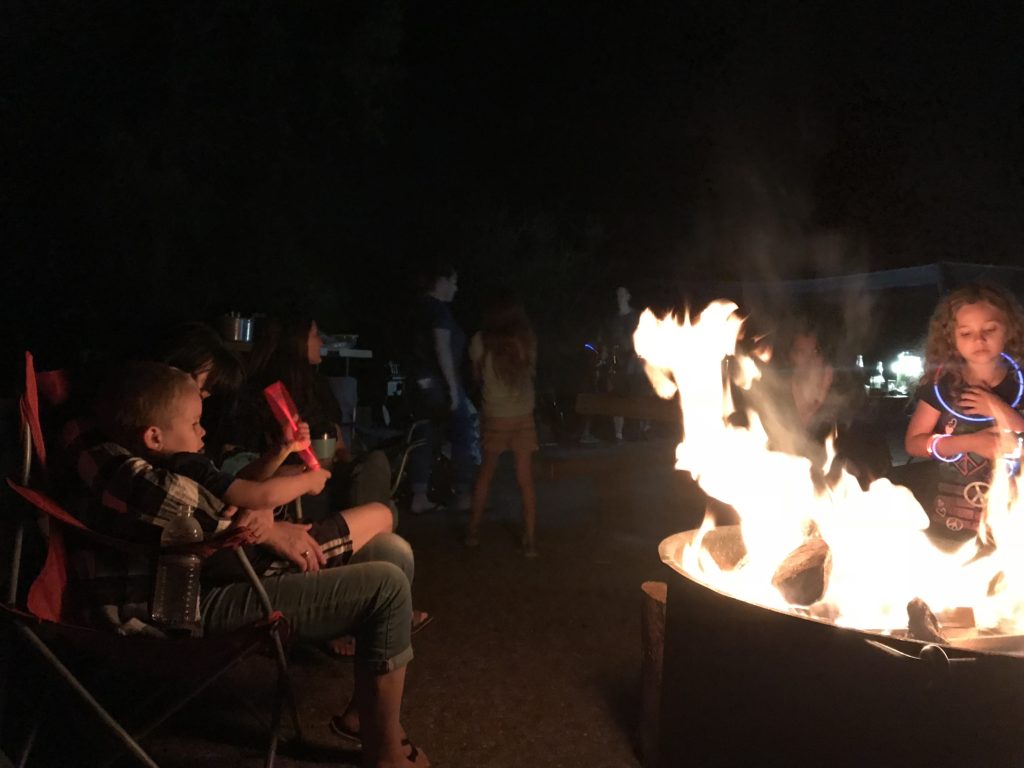 Where to go?  Are you trying to escape the heat? It was helpful to check the weather in the area that you are thinking of visiting.
In AZ you usually want to be above 6,000 feet in elevation to get 70/80s when its 105+ in valley.  Most of lower lying areas like Payson and Prescott still hit 100s during the day in the summer.  This can make things the opposite of fun quickly.
We decided to go to a campground, Yavapi Campground to be exact, that requires reservations, has bathrooms, is closer in proximity to town and is 3 hours or less from Phoenix.  Keep in mind that cell service can be non-existent in some of these areas.  If you have a job that requires checking in, this could  make or break your true relaxation.  Research the options for connecting to ensure that you can connect when needed but still enjoy the feeling of being disconnected.   Verizon service was the strongest and existent in many areas while AT&T had no service anywhere at the campground.
When to go?  Make sure to check availability especially if traveling on a holiday.  Campsites fill up quickly and most are reserved for holidays 30+ days in advance.
The drive up to Yavapai was super simple from Phoenix.  Mostly I17.  Consider the traffic going north on Fridays and south on Sundays.  It's best to hit the road before 3pm or after 6pm.
Yavapai Campground is 10 minutes from downtown Prescott, food & supplies.  It is less than 1.5 miles from Lynx Lake.  It's within walking distance to the campground but beware, it's downhill to the lake but uphill all the way back.  It might be best to take the car if you have little littles.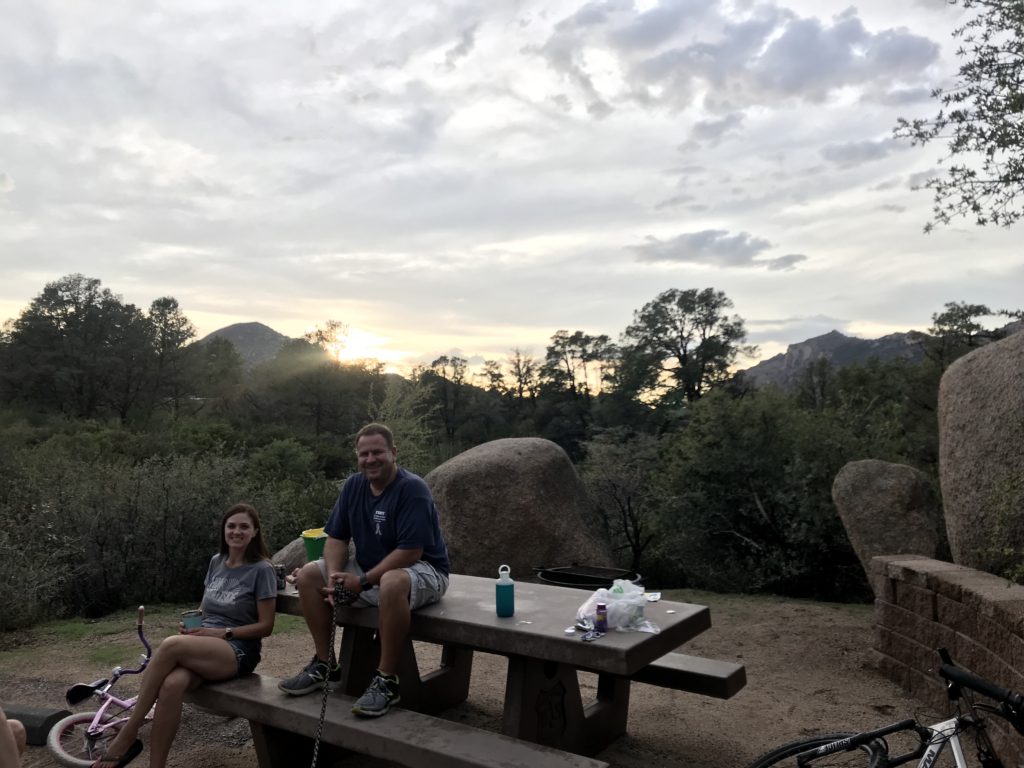 The next thing we did was make a "to do" list a few days in advance, listing all supplies from clothes (be sure to include warm clothes for nighttime) to household supplies like dish soap, paper towels and garbage bags.  We planned to make and eat most of our meals at the campground so the list continued with cooking supplies, food, snacks, cookware and storage supplies.  Of course, we could not forget the most important part, S'mores supplies!!  We did work out a "meal share" plan with our friends which basically means each family is in charge of one meal feeding the entire clan.  We each took our turn and it worked out great!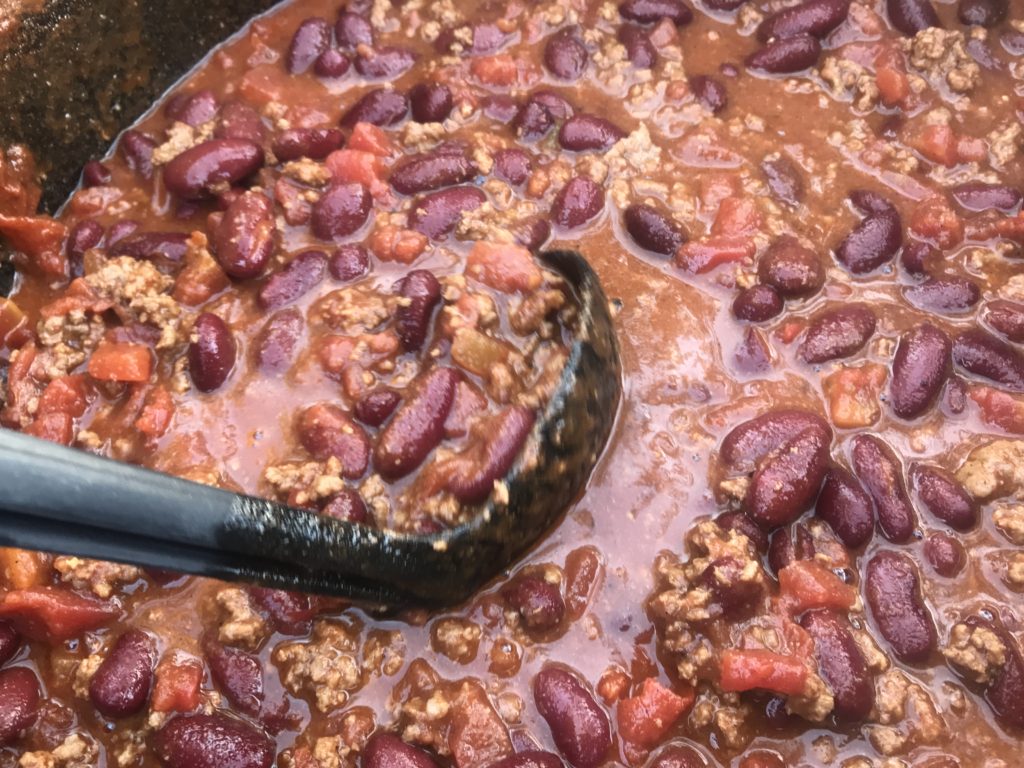 We had a great time and would fully recommend this campground to anyone looking for family friendly Prescott camping areas.
Matt Lambert is a local Realtor, super Dad and lover of the great outdoors. Find out more about Matt at EvoAZ.com.
Want to live close to the great outdoors but still be close to the freeway system and work?  Located at Val Vista and McKellips, this 4 bedroom home is not only affordable but in a great location, just a quick drive to the lake or mountains!  Details here or call 480-250-0023.