The Secret Life of Demoted Fur-babies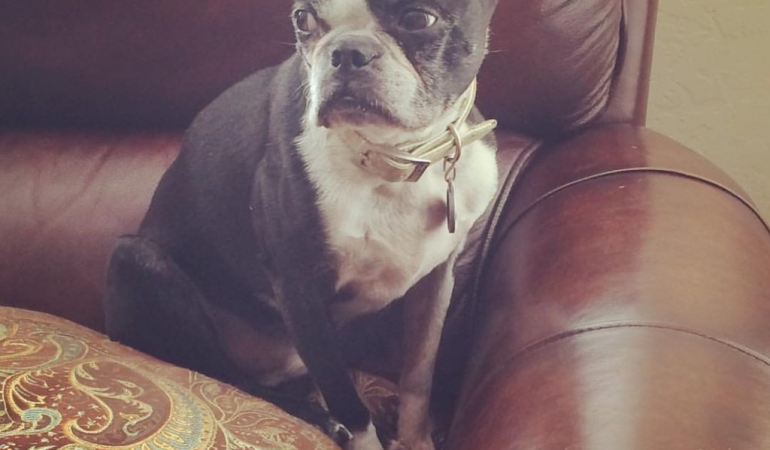 Since having kids, especially since having our second baby in January, my interactions with our pets have gone something like this:
"Jack, move. Jack, get out from under my feet!"
"Jack, OMG your farts are gross."
"Did anyone feed Jack today?" (Jack has had either no dinner or two or three dinners because we couldn't remember if we had fed him or not, due to "new baby" zombie status).
"Jack. JACK. JAAAAAAAAAAAACK!!!"
"The damn cats stole the baby's bottle nipples again!!"
"Ugh, the damn cat is stuck in the nursery!!" (after we juuuuuuust got the baby to sleep)
*crash*
*random baby toy starts lighting up and signing in the middle of the night*
"DAMN CATS!!!"

Jack is our Boston Terrier, and honestly, he is the most amazing dog ever. I know that every pet owner thinks that about their pets, but seriously… everyone loves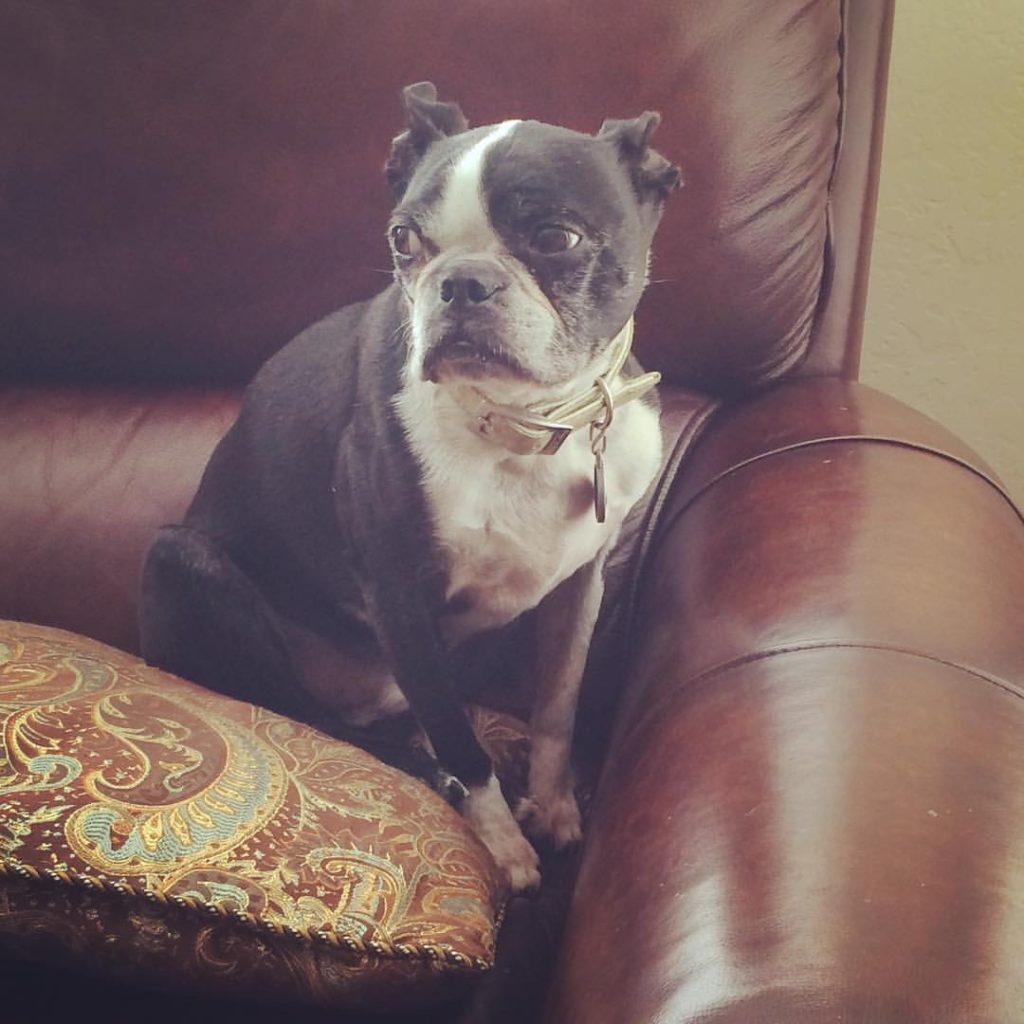 Jack. I mean, look at this face! Jack is almost 13. He is old, he is arthritic, he's going deaf, and he's generally running out of craps. He is my toddler's best friend, and he has tolerated a lot of abuse from her as we try to teach her "gentle!" And boy, does he love her come meal time (and I'm happy that I don't really have to clean my floors).

Before our first human baby, Jack was our fur baby. He went everywhere with us; hiking, visiting friends, shopping, long walks to the park. He was photographed with us in a Santa suit for our family Christmas cards. Every eight weeks he would go to an organic doggy spa and get a blueberry facial, to give you a sense of the lifestyle that Jack was accustomed to.
And then, our first daughter was born. Jack had to learn his new place. Instead of blueberry facials, he was lucky to eat dropped blueberries off the kitchen floor.
Then my husband got the bright idea to "surprise" me with two kittens. He felt compelled to rescue these kittens because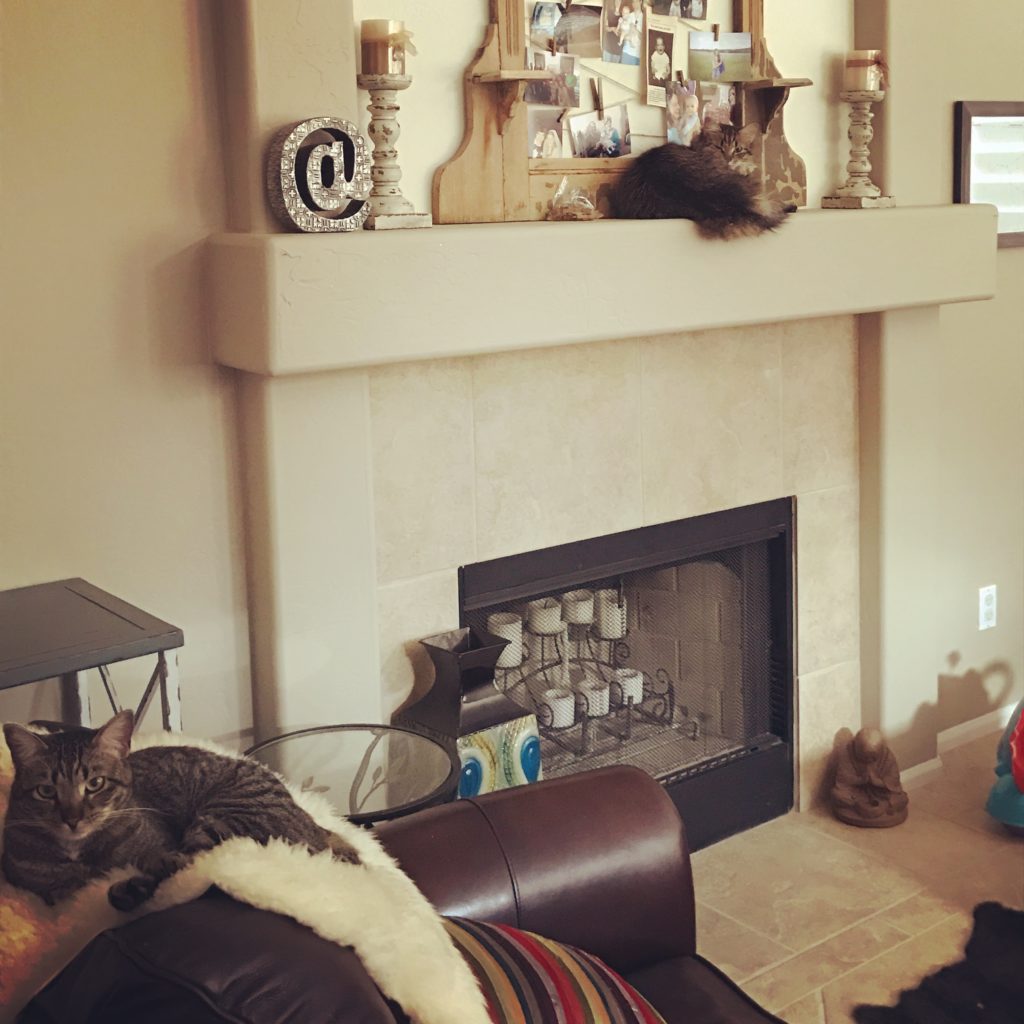 they were the same age as our daughter, and because I talked about MAYBE SOMEDAY having two kittens… not necessarily when I was like, completely overwhelmed with being a first-time mother. We are HUGE "Fixer Upper" fans and I always loved how Chip would surprise his family with animals, and perfect Joanna Gaines is all like "Oh, Chip!" and then they'd laugh and teehee… but the reality is, we're not millionaire farmers with hired help to tend to the animals. We live in a cookie-cutter development with not a lot of land, and I was pissed that I had to rearrange my newly organized laundry room to accommodate this giant, stinking litter box. I shook my first in the air and declared they were my husband's cats, not mine. I had enough bodies to keep alive!
So naturally, the cats love me and don't really care too much for my husband.
Jack was sick over the weekend and it was one of those icky situations where I was following him around the house with the carpet cleaner and paper towels in hand, trying to scrub his yellow bile vomit out of our cream-colored rugs (clearly the previous owners didn't have kids or pets). And when I looked into his sad, aging eyes, I realized… he was our first baby. He needs me right now. And those damn cats, they need some attention too besides my scowling and yelling at them to return the baby's bottle parts to the kitchen sink.

It was long overdue, but today I decided to use the very limited and precious free time that I had to devote to our pets. After scrubbing the pukey carpets, I made parboiled chicken and white rice for Jack to help his stomach. I also took a few minutes to get down on the floor by him, and really look into his eyes, and scratch his head and neck and just pet him and talk to him.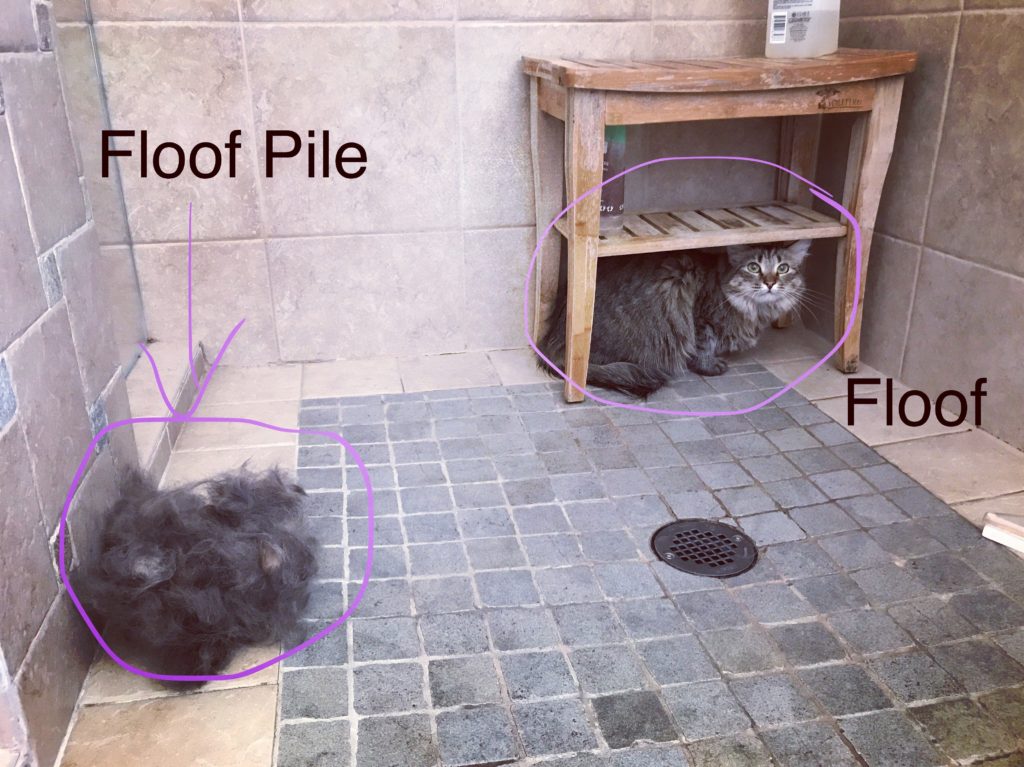 When my longhaired cat, Sesame, jumped on my lap I decided to seize the moment and groom her. It hadn't been done since my baby was born in January so it was way past due. In these 100-degree temps, she's been so uncomfortable trying to find the coolest spot in the house to lounge. I brushed what looks like ten pounds of fur off of her, and not only do I live to write about it – she seemed to enjoy it!
The other cat, Nip – well, she's the unruly one. She killed a moth that was in our house last night so I made it a point to praise her and scratch her neck.

Our home has two girls under two, a dog, and two cats. We are our own circus. And despite my yelling or complaints at our animals, they give us so much love (at least Jack does, the cats do on their own terms… as cats do!). My toddler plays with Jack every day and says goodnight to him every night by leaning down and gently placing her head on his body. And you should hear her giggle when she chases the cats around the house. The baby is just starting to focus her attention on Jack and her face lights up with a smile when he licks her feet. Puke-stained carpets and "DAMN CATS!!!" aside – I wouldn't have it any other way.
Just don't tell my husband that.
Tips for Reconnecting with Pets After Baby:
Take a few minutes a day to devote to your first babies. Whether it be an early morning snuggle sesh or a late night rub, a few minutes go a long way!
Remember to not feel guilty – your pets love you just as they always have. There is always an adjustment period!
Have your little ones help with your pet's maintenance. Include them when brushing and feeding your pets;  this will help your child learn responsibility and will help to form a bond between baby #1 and baby #2.
MOMlife by Courtney Spiak