Instant Pot Cioppino Seafood Stew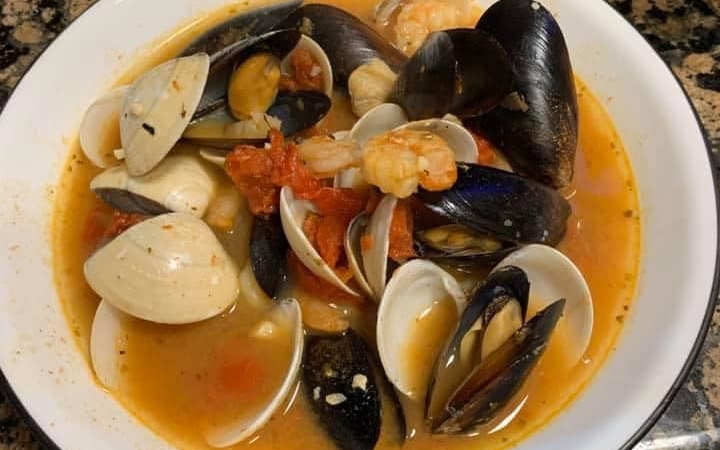 Ingredients:
-2lbs frozen raw shrimp
-2lbs frozen raw clams
-2lbs frozen raw muscles
-2 tsp minced garlic
-2 cans of diced tomatoes basil garlic
-2 tsp of olive oil butter
-1/2 bottle dry white wine
-2 tsp of Italian seasoning
-2 tsp of Old Bay seasoning
Directions:
1. Turn pot to Sauté and add butter and garlic and sauté for 2-3 minutes.
2. Add ingredients in this order 1 can of tomatoes, clams, muscles, shrimp, all seasoning, and then pour wine over top.
3. Seal and set to high pressure for 4 minutes.
4. Quick release, stir, enjoy, and eat!
by: Breeann Barnes