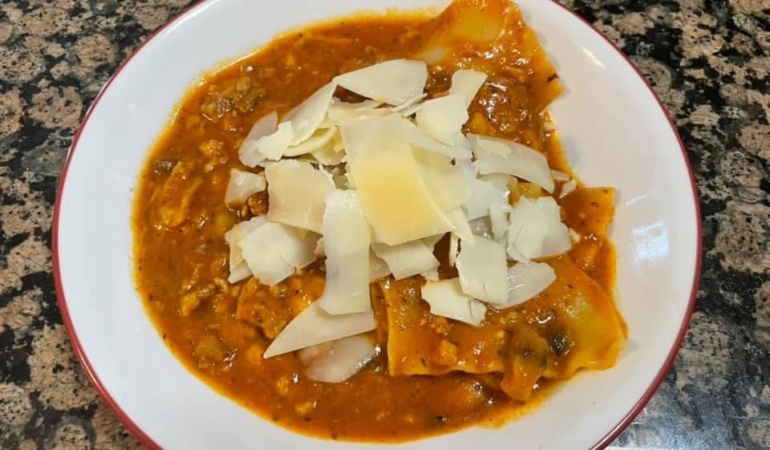 Ingredients:
2 tablespoons oil
1/4 cup diced onion
3 cloves garlic minced
1/2 lb ground Italian sausage or chicken sausage
2 cups chicken broth
1/2 cup white wine
1 jar 24 oz, pasta sauce
2 teaspoons Italian Seasoning optional
8 lasagna noodles broken into 2″ pieces
1-1/2 cups shredded mozzarella cheese
1/4 cup shredded Parmesan cheese for garnish
Instructions:
1. Place your pressure cooker to the saute function. Add oil, onion, garlic and sausage to the pot. Saute until the sausage has cooked through and is no longer pink. Stir in broth, pasta sauce, Italian Seasoning and lasagna noodles and mix well.
2. Place the lid on the pressure cooker and seal shut. Ensure that the pressure release valve is closed. Set the pressure cooker to manual, high pressure for 6 minutes.
3. When the cooking cycle is complete, carefully quick release the pressure before opening.
4. Add 3/4 cup mozzarella cheese to the lasagna and mix well. Top with remaining mozzarella. Set the lid on pot for about 1 minute until the cheese has melted. Top with Parmesan and enjoy!
by: Breeann Barnes