Instant Pot Portobello Pizza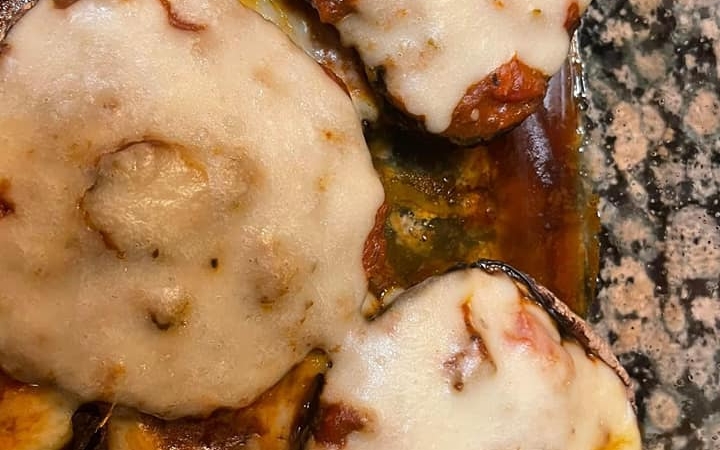 Ingredients:
2 large portobello mushroom caps
1/2 cup tomato sauce
1 cup shredded mozzarella cheese
1/2 cup baby spinach leaves optional
1 cup water
Instructions:
1. Assemble portobello pizzas: spread the portobellos with tomato sauce, top with spinach leaves (if using) and sprinkle shredded cheese on top.
2. Pour water in the Instant Pot. Put the trivet inside the Instant Pot and put the portobello pizzas on the trivet.
3. Close the lid on the Instant Pot and turn the valve to a Sealing position. Press the "Pressure Cook" or "Manual" button and set the time to 10 minutes on High pressure.
4. When the Instant Pot is done cooking, quick release (QR) the steam.
5. Carefully remove portobello pizzas from Instant Pot with a spatula and serve.
Vegetarian
by: Breeann Barnes