Kielbasa Cabbage And Potatoes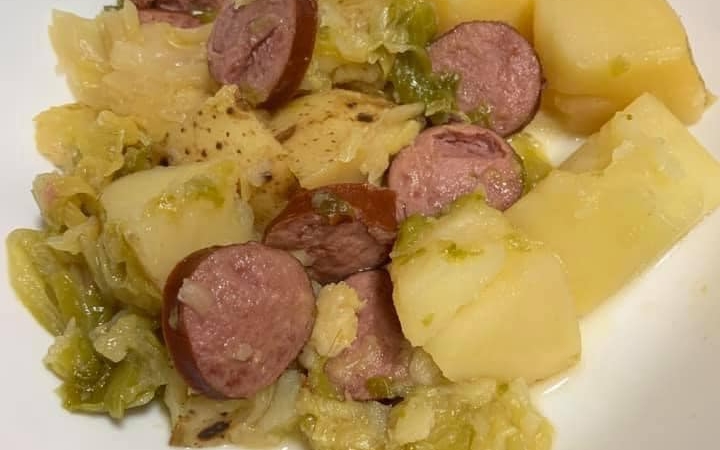 Ingredients
1 lb kielbasa or other cooked sausage, sliced
1 small head of cabbage, cut into 2-inch pieces
4 potatoes, cut into 1-inch pieces
1 tsp garlic powder
½ cup water
Salt and pepper to taste
Instructions
1. Put water, kielbasa, potatoes and cabbage in the Instant Pot. Make sure the contents don't go above the "Max Fill" line (if they do, remove some of the cabbage). Sprinkle with garlic powder.
2. Close the lid and turn the valve to a Sealing position. Press the "Pressure Cook" or "Manual" button and set the time to 8 minutes.
3. When the Instant Pot is done cooing, quick release (QR) the steam. Drain excess water, add salt and pepper to taste and serve.
by: Breeann Barnes