MOMnationAZ.com presents PROM2018: A Prom for Parents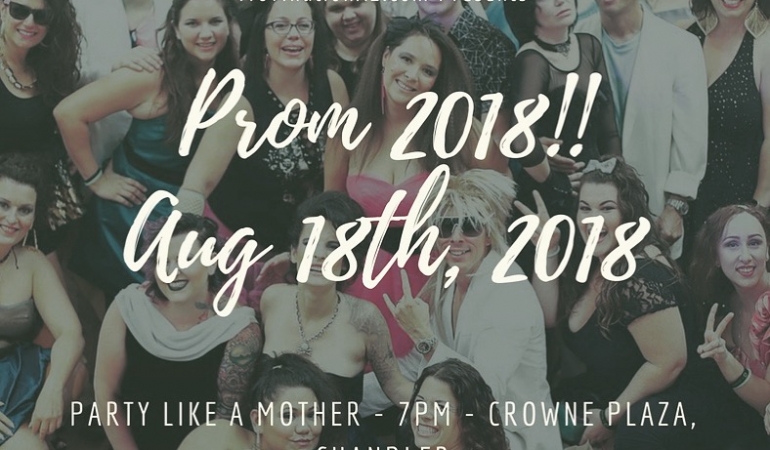 On Saturday, August 18, from 6pm to 11pm, 100 couples and probably even a few singles going stag, will gather at the historic Crowne Plaza in Chandler to dance the night away at this Prom for Parents. 'As parents we don't have many opportunities to get together and party the night away old school style' as Katie Halle Lambert, the founder of MOMnation describes.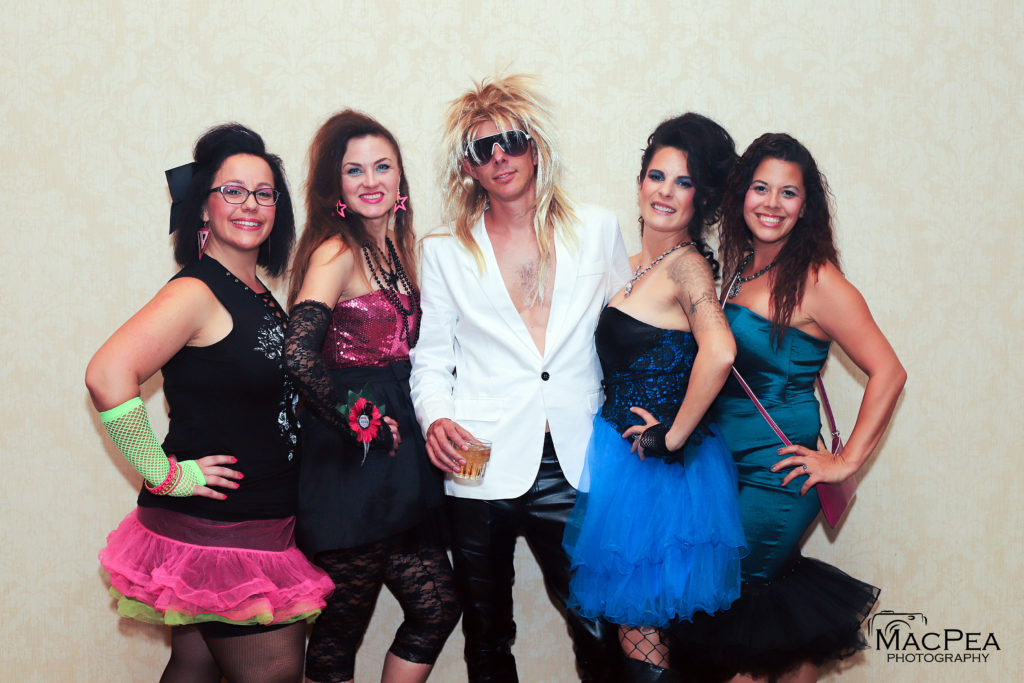 East Valley mom of four, Jessica Nelson, not only attended PROM2017 last year she also helped with decorations and the evening's agenda. 'I really enjoy the social opportunities that MOMnation offers but I also love diving in and helping with all the awesome events the group organizes throughout the year.'
And, just like the high school prom, some moms that have attended the event in the past say their emotions and confidence can be a rollercoaster ride.
Jeni Cohen, a Mesa Mom of five, admits 'I was a little shy and hesitant about meeting new people before I joined this group over three years ago and now I can't imagine life without them. The variety of events and opportunities that group provides help Moms of all personality types find real friends that they click with.'
Mesa business owner Emilie Nikolich Mom of two states, 'My life is busy.  MOMnation gives me an opportunity to plug in when I can on a social and professional level and I never feel like I have missed a thing.'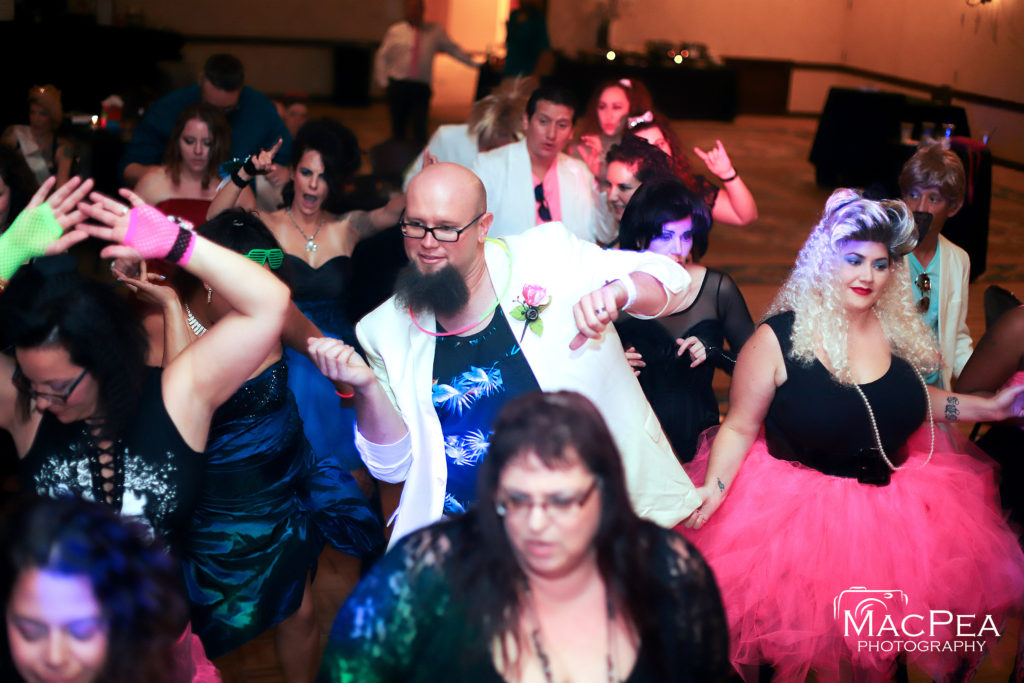 All agree that the annual Prom for Parents is an amazing way to recharge their social batteries and meet new friends.
What's to expect at this Prom for Parents? MOMnation's founder, Katie Halle Lambert says, 'The ticket price includes a great variety of yummy appetizers served throughout the night, an entry into the drawing for some awesome prizes (someone won an iPad last year) and entertainment emceed by a pro DJ. And, of course, we'll crown Prom King and Queen.'
This is the second annual Prom for Parents that the Phoenix moms group has organized and last year, the first, was sold out. Each year is a different theme. The PROM2017 theme was the 80's and this year it's masquerade ball. The upcoming event is open to the public and is priced at $28 which includes appetizers. Crowne Plaza is offering discounts on rooms for Prom attendees. For more information, visit the Eventbrite page.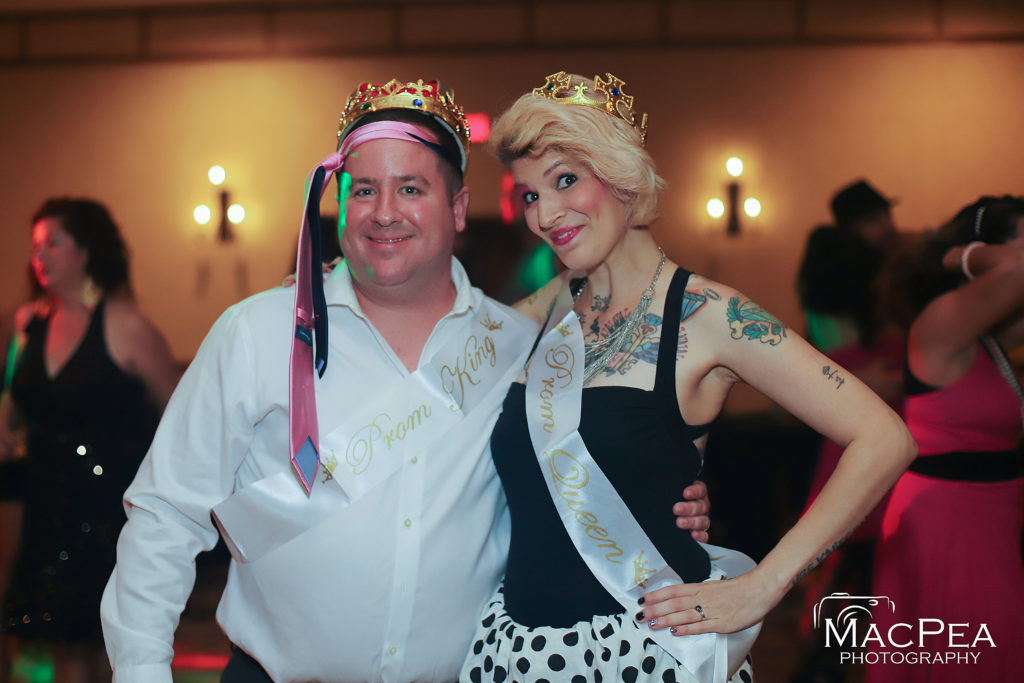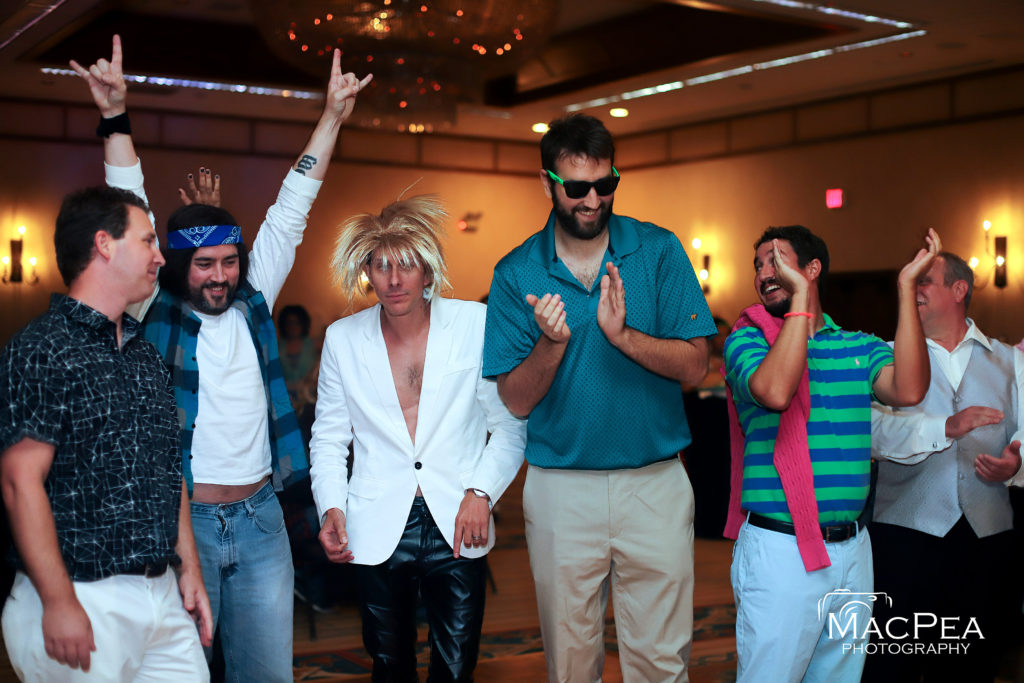 MOMnation is a Phoenix, AZ area based social group exclusively for MOMs that coordinates social gatherings, business opportunities and local resources for its members.  Follow @momnationAZ on Instagram.
Contact:
Katie Lambert,MOMnation Leader/Founder
[email protected]