The Postpartum Style Struggle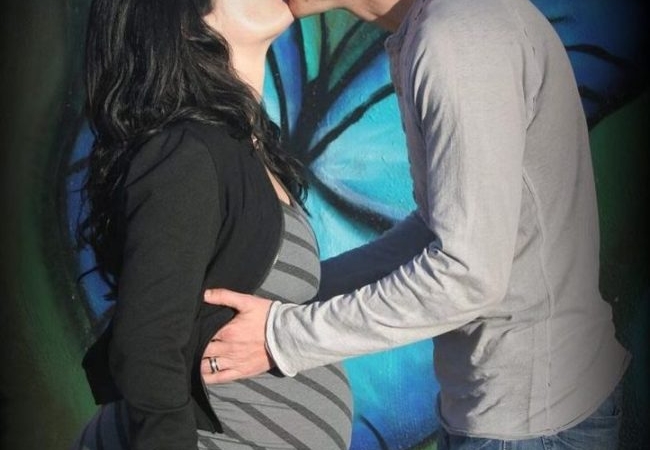 So you just had a baby! Congrats! That's amazing!
Your body did an amazing thing, carrying, growing, and then birthing that baby. I don't know about you, but immediately after I had my babies I was in awe of my body. What I'd just accomplished, it felt like I had just completed the marathon of my life. I remember looking in the mirror after having my last babe and thinking, "Um, what is that?" It never ceases to take me by surprise the shape that your body melts into following birth. I looked just like a busted Pillsbury dough can. And it was easy enough to mold the dough into a shape that could fit into sweatpants, but anything else?
Forget about it.
I held my baby constantly in public so no one would ask me when I was due. I was frustrated. I had "bounced back" so quickly after my first. But I wasn't a dewy-eyed 19-year-old new mom anymore. I was a tired, shapeless 4th time mom in my late twenties. It wasn't my first rodeo and I felt like everyone was staring at my droopy waistline thinking about how far I let myself go. Breastfeeding did nothing to drop the weight. For some women, and some pregnancies, it works like magic. Not so for me. I breastfed almost 2 years and had only lost about 10 of the pounds of the 30 I had gained.
Around the time I was pregnant with my fourth baby, having babies was the thing to do. Beautiful belly bumps graced the red carpets, the covers of magazines, and everywhere I looked, another "glowing" mommy was draped in a couture maternity gown looking better than I did when I wasn't even pregnant. Sheesh.
Then of course, post baby was a whole other ball game. After all these famous women gave birth, the spotlight went straight from "Aww Congrats!" to "Wow! She got her body back." In record time, these women were out and about looking (again) better than I did even before pregnancy. One word: Spanx.
But I digress…
Without a personal stylist of my own, a hair and makeup team, and access to designers to custom make my clothes, there didn't seem to be a guide for how to dress myself in this postpartum body. I didn't want to just keep wearing my maternity clothes after the baby until the weight came off and my waistline returned, but I couldn't bear one more day clad in sweatpants and an oversized t-shirt.
Anyone else feel my pain?
So, I'll be doing a series of blogs on dressing your postpartum body, starting from Day 1! You have enough on your plate with a new baby, stressing about what to wear shouldn't be one of them. Let's figure out how to dress for going home, newborn photos, date nights, play dates, and more! I'm going to be your guru of postpartum style. I can't to share this series with you! Stay tuned!
Hugs Mama Friend,
Ashley
Stylist/Owner
Metro Image Consulting L.L.C.
www.metroimageconsulting.com
Want me to come help you "Shop Your Closet" and learn to style yourself? Contact me on my website or text: STYLE to 480-296-4851. Be sure to mention MOMnation for a special discount!