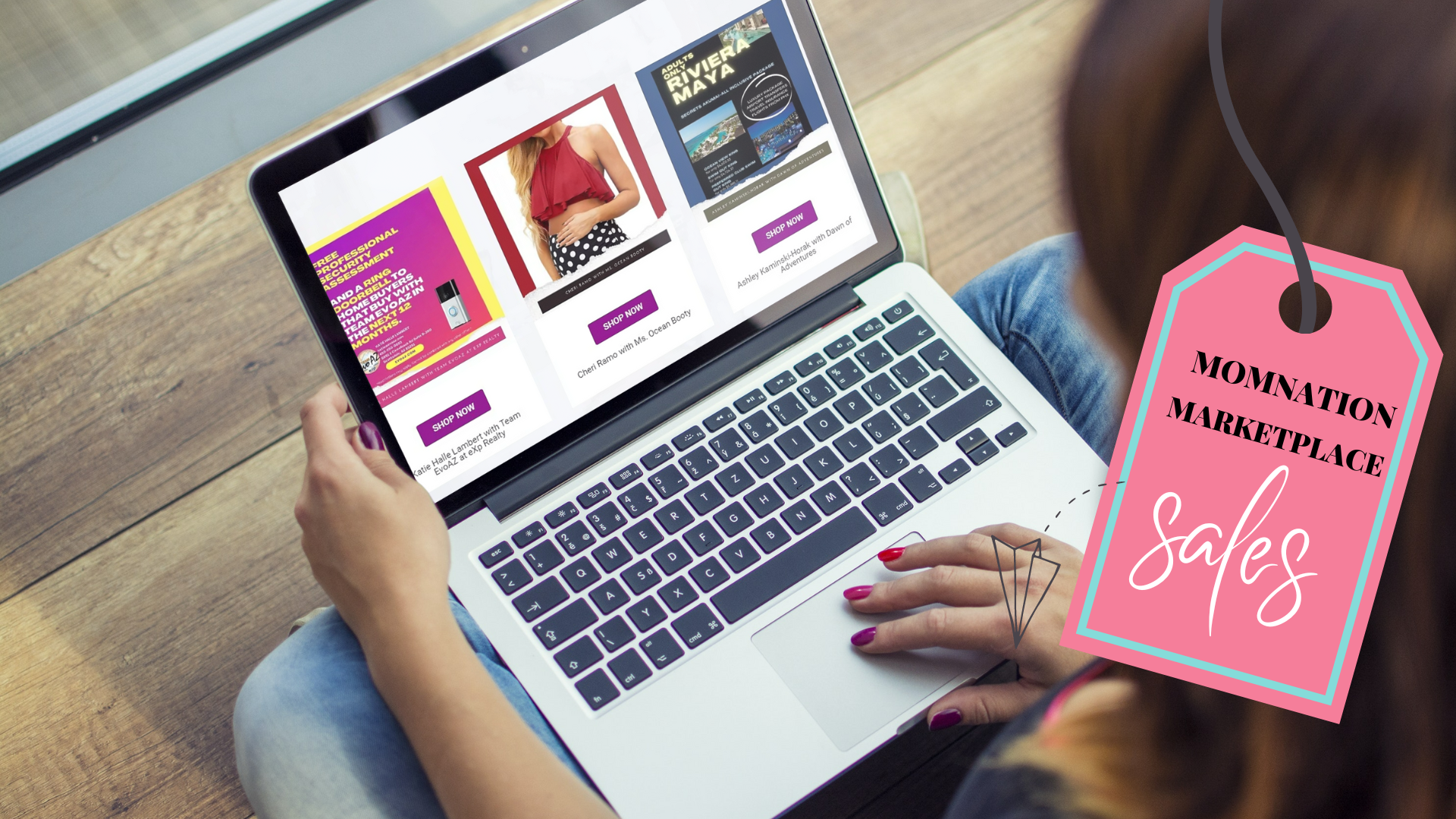 "We love that you're interested in becoming an Approved MOMnation® Market Vendor! 
We're excited to explain how our newly renovated Online MOMnation® Marketplace may help you: increase product or service sales, up your own site traffic or retain customers for longer lasting relationships! 
So… 
Why are our momma entrepreneurs (who already have their own shopping sites) choosing to become an Approved MOMnation® Market Vendor? 
The answer… ease of accessibility for customers, longevity and having the backing-support of the MOMnation® brand!  
As an Approved MOMnation® Market Vendor you'd: 
1. Have your business's shopping site up around the clock in our virtual storefront twenty-four seven! That's right… it's no longer just an annual built up to event (Black Friday Market). Moms can rest assured that they can now visit their favorite Approved Market Vendors at any time through the new MOMnation® Marketplace right here on our momnationusa.com website.  
This storefront opportunity is set up to start connecting MOMnation® Approved Market Vendors to our network of shoppers more than ever before! Making it easier for the average shopping mom to find you and your business or businesses. Yup, you read that right! There's no limit to how many businesses you personally can apply to have in the MOMnation® Marketplace!  
This new approach to our MOMnation Market allows your network and ours: 
All MOMnation® members, all our state Facebook groups, including our business networking groups. All of our State Leaders and even members from both the Events and Charity Committees. (All totalling 18,600+ & growing!) 
All our followers not just on our website, but may include those from all our other social media outlets Facebook, Instagram,  (12,200+ and growing) 
Our listeners on Youtube, Google Podcast, Anchor, Spotify and Apple Podcast  (500+ and growing) 
Even other fellow entrepreneurs who are often looking to connect and grow!
They will all now have a safe, one stop shop-online experience they can love and trust! Goodbye Amazon! Hello MOMnation® Marketplace!! They'll be able to more quickly connect with you and your shopping sites to see what you have going on anytime of the year, day or night!
2. Moms will know when they shop through the MOMnation Marketplace they're standing beside and supporting another fellow mom's business, her dream and her family! While also standing behind the MOMnation® brand and the support it brings to its members. 
3. Throughout the year our Approved MOMnation® Market Vendors have the option to reach out to members on a variety of different posts. Whether it's our weekly postings, like our "Savings Sunday" post, or our "MOMnation Member Exclusives" posting (which is always in the 'Featured' section). Some group postings are strictly for our Approved MOMnation® Market Vendors and come up during holiday times or specific sales events. Many of these posts stay in our featured/announcements area in the groups and are referred back to consistently and shouted out on various shows!
4. Approved Vendors are able to host a monthly event in the groups. These events should come across fun and non-salesy but still can promote their business and interests. People like to buy from those they know!
5. On top of all that we love and strive to go live with our MOMnation® Approved Market Vendors quarterly or before big sale times in the groups!
What are you waiting for!? 
Do you meet these qualifications:
You are a bizmom looking for opportunities! 
You love helping others!
You're ready to connect and build lasting relationships! 
You are currently licensed to operate your business!
Your products can be shipped or delivered electronically.
For questions, please reach out to us at [email protected].